My Experience
I am honored to have been selected to be the 2016 IEEE Standards Association President Elect and subsequently the 2017-2018 IEEE-SA President. After many years of progressive leadership, I have a detailed understanding of the mission and business of the IEEE Standards Association. Over the last 20 plus years in the area of standards, I have served as:
The Working Group Chair for seven successful IEEE standards
The Chair for the Microprocessor Standards Committee
A member of multiple committees of the Standards Board
The Chair and then Past Chair of the Standards Board
A member of the Standards Association Board of Governors
The Treasurer of the Standards Association
The Chair of the SA Awards and Recognition Committee
The 2015 Computer Society Vice President of Standards
More broadly, I have served in the IEEE as:
The Chair and Vice Chair of the MGA Admission and Advancement Committee
A member of the IEEE Finance Committee
A member of the IEEE Investment Committee
A member of the New Initiatives Committee
A member of the MGA Member Engagement and Life Cycle Committee
The liaison between the Standard Association and both TAB and IEEE-USA
I have been honored to be the recipient of the following awards:
The IEEE Standards Association Standards Board Distinguished Service Award
The Computer Society Golden Core Award
Multiple Computer Society Outstanding Contribution Awards
Multiple IEEE Standards Association Working Group Chair Awards
The INCITS Chairman's Award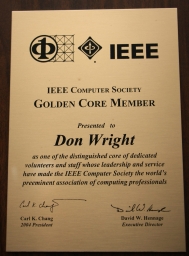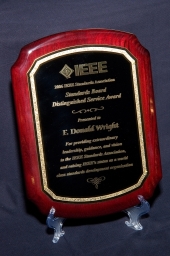 You can click the About Me link above for more information about my qualifications, activities and accomplishments. An information sheet is also available.
Thank you for your consideration and your participation in the IEEE election!